Inspection Services
If you're like most people, you know that homebuyers can benefit from the peace of mind provided by a comprehensive, impartial home inspection before finalizing their purchase. Homeowners and investors may also find value in one of my more specialized home inspection services, like Pre-Listing and Commercial Inspections.
Detailed, Interactive Reports
Following the completion of whichever home inspection service you choose, you'll receive an extensive report, packed with pictures and detailed notations regarding any areas of concern. Delivered within a short period of time, your digital report is easy to read on any computer, tablet, or mobile device.
Realtors love the Create Repair Request List
Using the cutting-edge Create Repair Request List feature unique to HomeGauge software, Realtors, Buyer, and Seller can all communicate about repairs or other accommodations directly with this interactive list generator, with just a few clicks or taps. All parties work from the same list, saving the hassle of CCs and long email chains. Buyer, seller, and both agents are all kept in the loop, in real time! Items can be added to the Repair Request List straight from the report summary, clearly marked with who added what, when.  Real estate agents agree, this revolutionary tool aids in smooth and successful transactions! 
Buyer's Home Inspection
My comprehensive Buyer's Home Inspection meets or exceeds the InterNACHI Standards of Practice. It is a non-invasive visual evaluation of the entire home, including:
Roof, eaves, gutters and downspouts

Visible foundation and structural components

Attic, insulation and ventilation

Exterior; including siding, trim, doors and windows

Attached garages

Porches, decks, outdoor stairs, railings and balconies

Driveways and attached walkways

Plumbing system

HVAC system

Interior; including floors, walls, ceilings and interior doors

Fireplaces and heating stoves

Built-in appliances
Pre-Listing Seller's Inspection
My pre-listing inspection is designed to help you decide—in your own time—what to repair before you list your home for sale. This can help you get the most for your sale and streamline the process of selling your home. A pre-listing inspection is the best way to avoid unpleasant late-stage surprises that can jeopardize your sale.
Commercial Inspections
If you're buying a rental property or other commercial building, a commercial building inspection is a crucial step in the process. Protecting your investment starts with knowing as much as you possibly can about the condition of your commercial property. Additionally, your inspection report may be of use in the event that a tenant causes damage to your valuable property.
11th Month Home Warranty Checkup
Most newly-constructed homes come with a one-year warranty from the builder. Scheduling this important 11th-month inspection can help to ensure that any defects in material or workmanship won't become your financial burden.
Pool Inspections
Buying a New Jersey home with a pool? My pool inspection will help you ensure your new swimming pool is in good working condition and is safe for your family to enjoy.
New Construction Phase Inspections
Building a home is an incredibly large undertaking involving multiple phases and work crews. Even the best builders can miss the occasional detail. I recommend having your new home inspected at critical stages in the construction process:
Pre-pour Inspection: before the foundation is poured

Framing Inspection: which takes place before the interior walls and insulation are installed

Pre-Final Walk-through Inspection: to you ensure your newly constructed home is in tip-top shape before you move in
Mold Testing and Remediation
As an IAC2 mold certified inspector, I will test the air and swab key surfaces to determine whether mold is a problem in your home. The presence of mold in your home can compromise the integrity of your home's structure as well as negatively affect your family's health. Respiratory complications such as asthma episodes, lung infections, and allergic reactions are just a few of the adverse health effects that mold can cause. If I find detrimental or toxic levels and strains of mold in your home, I will recommend ways to remove the mold and correct the damp conditions that allowed its growth.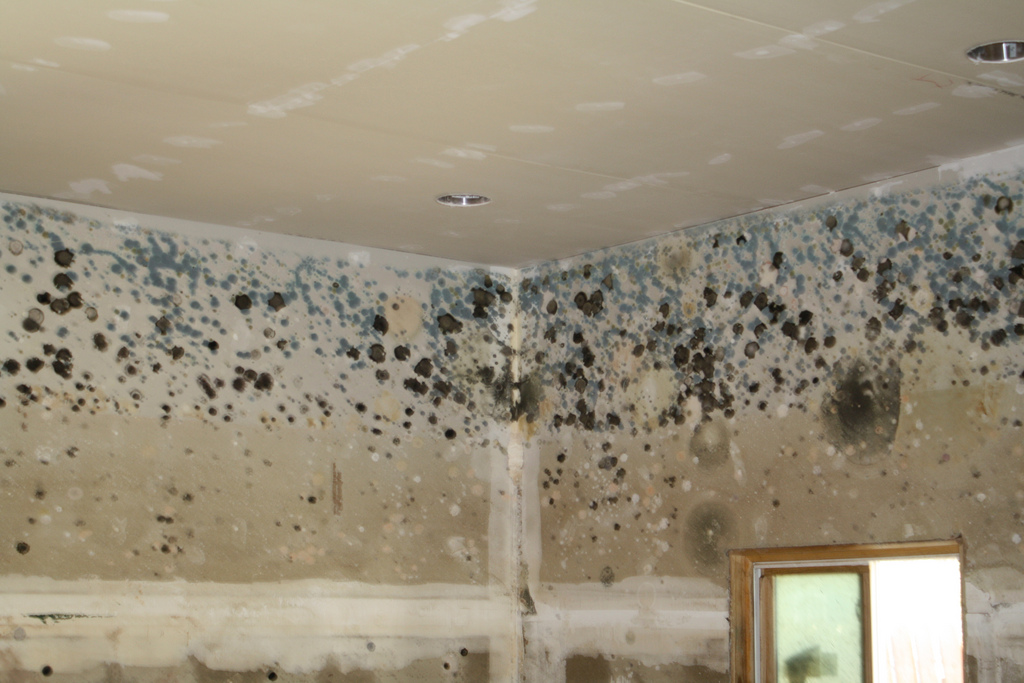 Ancillary Inspection Services
Some of my clients may need a highly specialized inspection service in addition to their general home inspection. I strive to provide a fully comprehensive service, eliminating the need for you to contact multiple inspectors. You can contact me for any of the inspections shown below and I'll arrange for the service to be performed by a trusted partner.
Wood-Destroying Insect (WDI) Inspection
Termites and carpenter ants can cause irreparable damage to your home's structure. If you suspect a past or current infestation, a WDI inspection can detail the extent of any damage and help you determine how to proceed.
Septic Inspections
Even the most well-maintained septic system needs to be inspected periodically to ensure proper function. You have no way of knowing how well the previous owner took care of a septic system, so I highly recommend a pre-purchase septic inspection if you're buying a home that uses one.
Oil Tank Property Scans
Abandoned underground oil tanks are a financial liability and possible health hazard. Many New Jersey homes for sale, built prior to 1975, originally used oil as a heating fuel. Many times, when a homeowner switched to natural gas, he or she would simply leave the buried tank on the property.
These buried tanks can contaminate soil, collapse or create other hazards. Cleanup can be costly and is usually not covered by insurance. Scanning for buried oil tanks before you buy a home can save you from an expensive headache and possible illness or injury in the future.
Schedule Your Home Inspection
Ready to arm yourself with the detailed knowledge you need to make the best decisions regarding your real estate transaction? You deserve to work with a thorough, detail-oriented and impartial home inspector who will ensure you learn what you need to know.
Give me a call at (201) 709-1940 and tell me your story.
Prefer email? Drop me a line and I'll get back to you shortly.
Contact AAA Today to Schedule Your Inspection!